Paris Hilton has walked back a claim she made to Marie Claire that the women who've accused President Donald Trump of sexual assault "are just trying to get attention and get fame." "I want to apologize for my comments from an interview I did last year," Hilton now says in a statement. "I was speaking about my own experiences in life and the role of media and fame in our society…I always believe in helping women have their voices heard…Moving forward, I will continue to do what I can to be an advocate for girls and women." Hilton also told Marie Claire about Trump, "I've known him since I was a little girl. He's always been so nice, so respectful and sweet."
Robin Thicke's 22-year-old model girlfriend April Love Geary announced Thursday they are expecting their first child together. "Robin and I are very excited to share with you all that we're having a baby!" Geary wrote on Instagram alongside a photo of their sonogram. "The due date is March 1, [Thicke's late father] Alan's birthday!" According to TMZ, the baby is a girl. Thicke and Geary began dating shortly after the singer's ex-wife Paula Patton filed for divorce in October 2014. They made their first public appearance together in May 2015 while at the Cannes Film Festival. Thicke already shares 6-year-old son Julian with Patton.
Justin Bieber dropped his latest single, "Friends," today, and fans understandably think it's about Selena Gomez. The following passage, in particular, seems to be perfectly pertinent to Bieber's ex, who's since moved on with The Weeknd: "No, we didn't end so good/But you know we had something so god/So I'm wondering'/Can we still be friends?" As E! notes, the track is Bieber's first purely solo single since "Company" was released in 2016, and marks the pop star's first return to the musical landscape since he canceled his Purpose tour in order to become more "sustainable."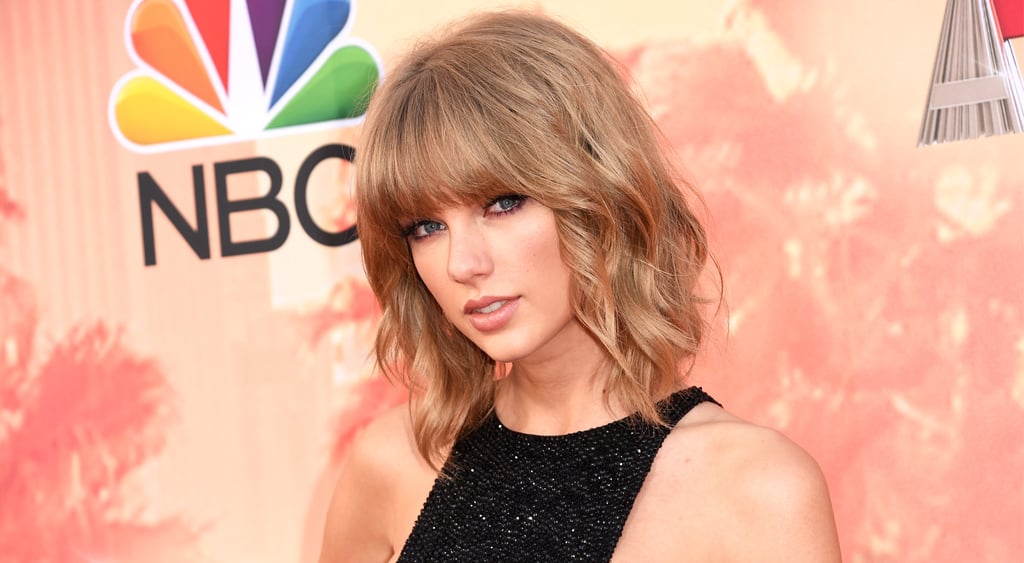 Taylor Swift made good on her promise to donate to organizations that help survivors of sexual assault on Wednesday, just two days after a jury ruled in favor of the singer in her countersuit against former Denver DJ David Mueller. The spokesperson for Joyful Heart Foundation has confirmed that Taylor gave an undisclosed but "generous" amount to the group, which aims "to heal, educate and power survivors of sexual assault, domestic violence and child abuse." The foundation's president is Law & Order: Special Victim's Unit star Mariska Hargitay, who plays NYPD sex crimes unit detective Olivia Benson on the NBC show. (Taylor's cat Olivia Benson is named after Hargitay's character.) Hargitay created the foundation in 2004 after countless survivors wrote to her about their personal stories of sexual abuse.
P!nk shared a photo of her pumping breast milk to her Instagram account while on the road doing some promo work. "And now this #pumpupthejams #mombreak," Pink captioned the photo while in London, England promoting new music. Pink and her husband Carey Hart have two kids: son Jameson, who was born in December, and daughter Willow, 6. Jameson has been by his mom's side during her overseas adventure and Pink hasn't shied away from sharing shots of the two on their travels. P!nk recently release the music video for "What About Us," the first single off her new album, Beautiful Trauma.
Riverdale star Dylan Sprouse tried to clear things up on Twitter this week after girlfriend Dayna Frazer seemed to hint on Snapchat that he'd cheated on her. "I will say this and only this: By adhering to an assumption based on limited information, you neglect the complicated nature of this issue," Sprouse tweeted on Wednesday. "The truth always has two sides, and those sides have motivations, and those motivations, despite how cloudy they currently seem, are private. This is complicated and it will remain complicated, but those who know me and who have known me, know well enough what kind of person I am. And that is all." So to sum it up: Sounds like Sprouse definitely cheated. Frazer first stirred up controversy when she shared a pic of herself crying with the caption, "When you find out your bf cheated on you lol."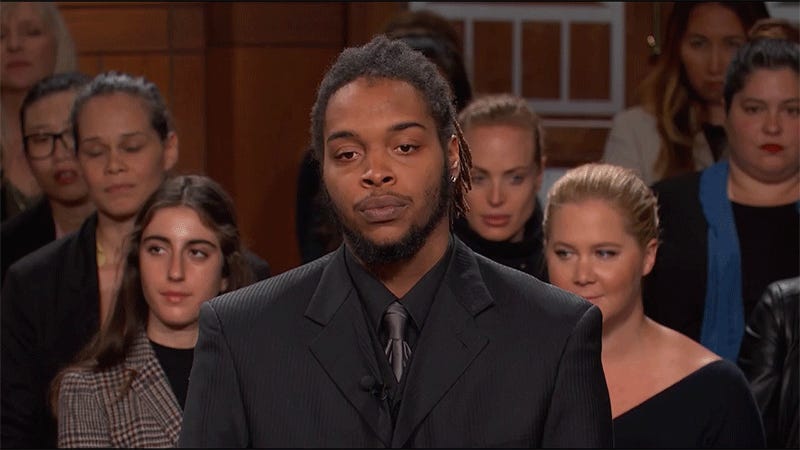 Amy Schumer had fans in hysterics when they realized she was sitting in the audience for Judge Judy, one of her favorite TV shows. Clips and screenshots quickly went viral of Schumer looking in turn suspicious and thoughtful as she observed the cases unfolding. "Does anyone want to tell me why @amyschumer is casually in the courtroom on Judge Judy?" one confused viewer asked. Another observed, "I do believe that is @amyschumer on @judgejudy… and she ain't buying this guy's story." Schumer gleefully confirmed viewers' speculation on Twitter by sharing her own screenshot of her in the courtroom. "Hell yeah! You know I was in the audience on #JudgeJudy!" she wrote. "My sister and I sat in on the cases for the day because we love her!!!"