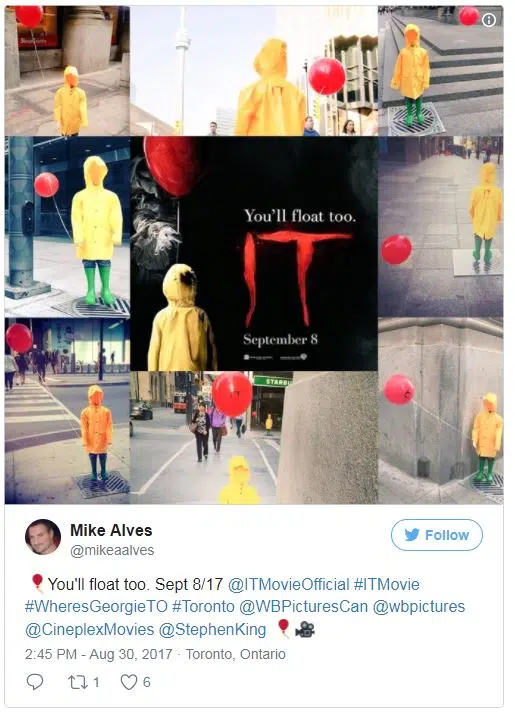 Stephen King's upcoming remake movie 'IT' has used the most unique marketing campaign to promote their movie. they've placed these REALLY creepy children mannequins all across Toronto.
Just… randomly on sidewalks…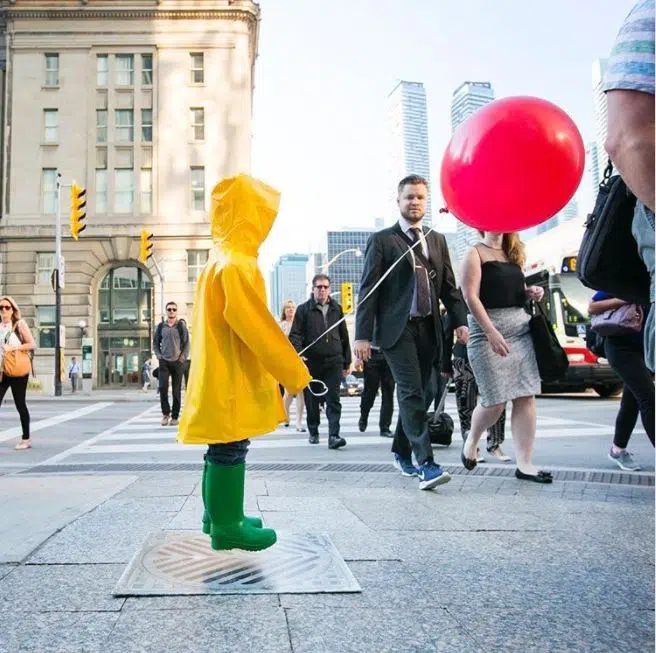 As you can see they're all decked out in the yellow rain coat the one kid from the movie wears. Some of them are holding red balloons. But in my opinion, the worst part is it's an invisible mannequin, under the hood there's no face/body, just this invisible figure of a child holding a red balloon.