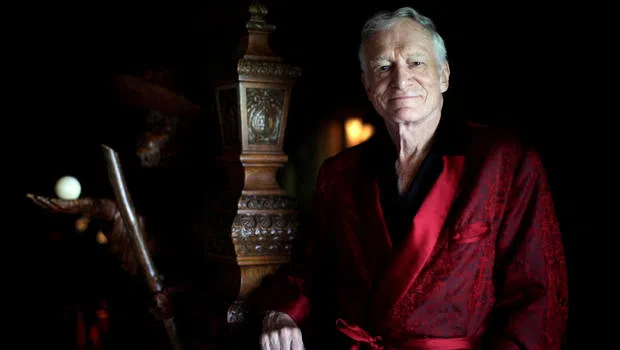 Playboy founder Hugh Hefner died of natural causes in his home at the Playboy Mansion on Wednesday. He was 91.
The Chicago-born businessman borrowed $8,000 in 1953 to create the controversial men's magazine Playboy and shot to fame after the release of the first issue featuring a nude Marilyn Monroe.
He then launched the media and lifestyle company Playboy Enterprises and later starred in the reality TV series Girls Next Door, which documented his relationships with the Playmates living in the mansion.
Despite being known for his dalliances with numerous younger women, Hefner said that he had a strict upbringing and was a late bloomer who remained a virgin until he was 21. He is survived by his wife Crystal Harris and his four children from two previous marriages.
In 2011, Hefner told The New York Times that he had already chosen and paid for his final resting place–a crypt next to Monroe's in Los Angeles.
RIP Hugh Hefner